Skip to Content
We Offer Unparalleled Customer Service
Westside Materials ensures our customers' projects are successful by selling high-quality hardware materials. Throughout the San Francisco Bay Area, our clients have expressed their satisfaction with our service and comprehensive range of products and manufacturers. It doesn't matter whether you are in the midst of a home improvement project or you oversee a crew of 100 contractors – our goal is to help you. You can count on our team to deliver unparalleled customer service and provide construction-grade products at affordable prices. We are a Central Concrete Supply Co division, meaning we have the resources and knowledge required to serve you best.
We Work With Notable Suppliers for Your Benefit
No matter what you need, you can rely on Westside Materials for expedited customer service and high-quality products. We work with a wide range of suppliers to provide you with everything you need to do top-notch work for your clients or family. Our suppliers include Simpson StrongTie, Spec Formliners, Fitzgerald Formliners, and Surevoid. Our extensive product list includes, but is not limited to:
Simpson Products
Nails
Screws
Threaded Rod
Nuts / Washers
Anchor Bolts
Hardy Frame
Snap Ties
Form Clips
Turnbuckles
Snap Tie Wedges
Jahn A Brackets
Supertie System
Chanel Drain
Christy Boxes
Expansion Joint
Void Foam
Sonotube
Chairs / Spacer Wheels
Dobies
Rebar Caps
Contact Westside Materials Today
In addition to hardware materials, Westside Materials offers a wide range of products and services. For instance, we provide chemical solutions – such as epoxy, form oil, and acid. Our team is also known for delivering high-quality drill bits, cutters, grinders, decorative products, electrical materials, and lumber. Our status as the San Francisco Bay Area's one-stop-shop for all hardware and construction materials is well-established in the region. A visit to one of our locations will be all you need to become convinced that we are your lifelong partner for construction needs.
Featured Suppliers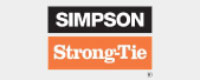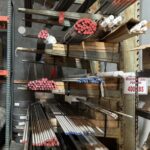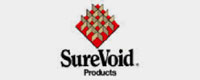 Your One Stop Concrete Building Supply Shop