Skip to Content
We Offer a Comprehensive Range of Lumber Products
All homeowners and contractors beginning a new project must consider the ramifications of each decision. And in many cases, these decisions start with their choice of lumber. Fortunately, San Francisco Bay Area residents and business owners can trust Westside Materials to deliver high-quality forest products to their job site or doorstep. All you need to do is decide what you need – something our team would be more than happy to help with at any time.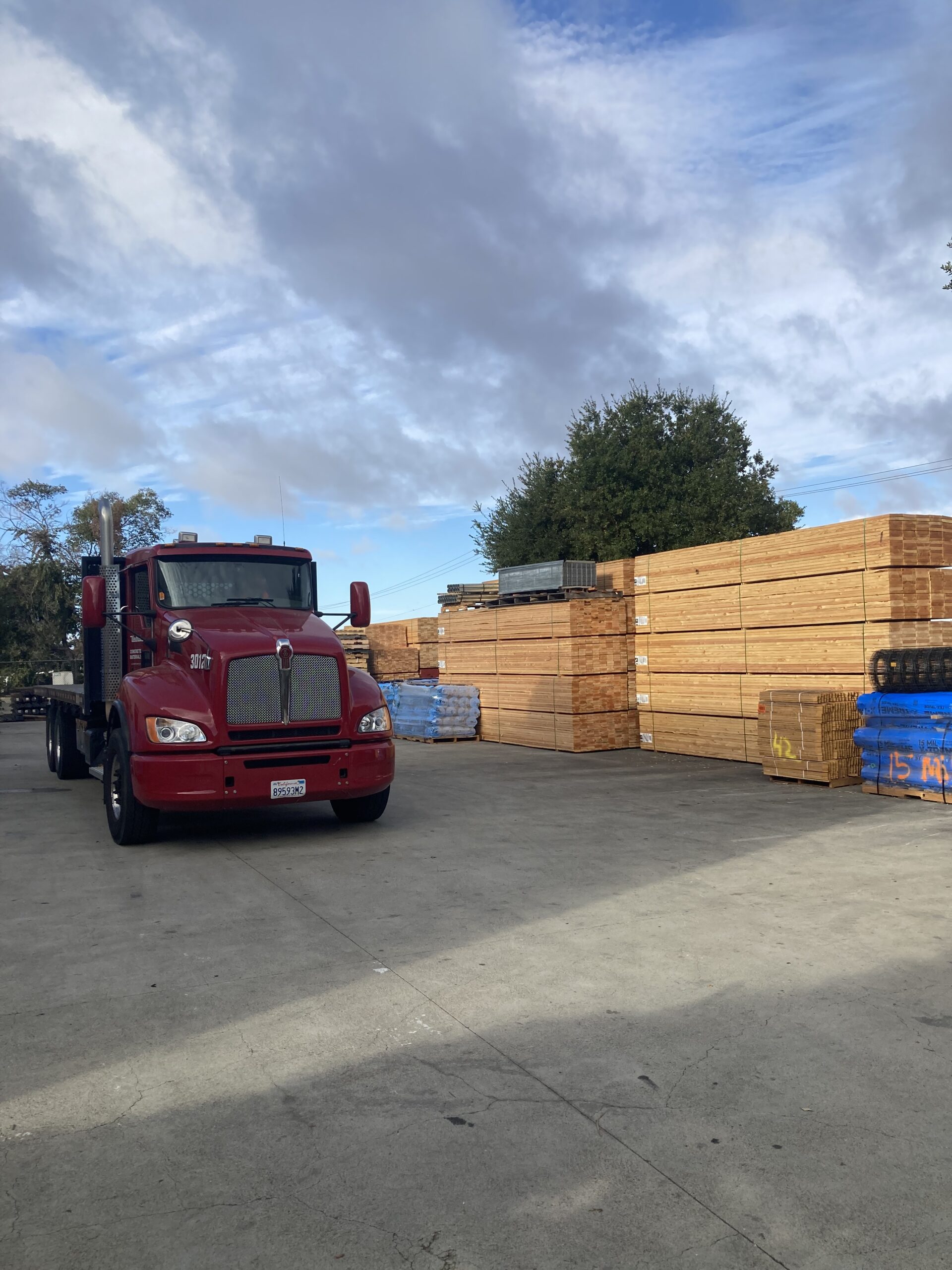 We Offer Delivery on All Lumber Purchases
We pride ourselves on delivering everything our customers need – and we mean that literally. We know you are too busy to come to our location, load up the lumber, and haul it yourself. In the case of homeowners, you might not have the trucking equipment required to do that. So, we offer delivery services. Whether you need delivery or not, you can count on exceptional service from Westside Materials.
Everything We Offer; All Under One Roof
At Westside Materials, we want to offer our customers as many options as we can. Our lumber solutions include:
Dimensional Lumber
As one of the most popular choices for contractors working in wood applications, dimensional lumber must be first-rate and sturdy. We are proud to offer wood lumber cut to precise, pre-defined standard sizes. We offer both soft and hardwood options.
Wood Stakes
Regardless of what you use them for, you do not need to worry about our wood stakes' quality and construction. Made from the highest-quality woods, you can expect the same measure of success as you can from all of our products.
Plywood
Whether you are using the plywood for exterior wall sheathing, interior walls, roofing and flooring, cabinets, or generalized products, you can count on Westside Materials to have an abundance of plywood at our stores in the Bay Area.
Bender Board
The key to a beautiful lawn is successful landscaping, and bender boards play a valuable role. Used to provide edging for concrete laying, bender boards are essential. We offer plenty of them at our Bay Area stores.
Masonite
Masonite is a composite, engineered hardboard. It is commonly used in siding applications, but there are other uses as well. Our stores have plenty of options, and our experts can help you determine whether Masonite is the best choice for your project.
Panels
For premium decorative solutions, trust Westside Materials with your wood paneling needs. We offer more than enough selection for homeowners and contractors to satisfy their clients and their demands.
Medium-Density Fiberwood
Also called MDF, medium-density fiberwood is an excellent alternative to wood for any carpentry project. They are created from a mix of sawdust, shavings, resin, and wax. They form panels and are perfect for various projects.
Your One Stop Concrete Building Supply Shop